Local Churches and Christian Organisations
If you would like your church or organisation to appear here, please send a picture, a paragraph and a link to your website if you have one to admin@medwaychurch.co.uk
Click here to download the 2019 CTIM Directory
---
Chatham Evangelical Church

Chatham Evangelical Church meets on Sunday mornings at 11 am at Fort Pitt Grammar School, Fort Pitt Hill, Chatham, ME4 6TJ .
On Sunday evenings we meet at the church building in Ordnance Street, Chatham, ME4 6SE
For more information on all our other activities please visit our website at www.cec4u.co.uk
Cornerstone City Church

Cornerstone City Church has a mission to see Jesus centred transformation of lives to regenerate Medway & beyond.
We outwork our daily faith together throughout the week in the form of local Missional Communities that gather in various locations across the Medway towns .
The church also comes together every Sunday morning from 10am at MidKent College in Gillingham to worship Jesus and celebrate all He is doing across Medway and into the regions and nations beyond.
Our offices are based at The Jasper Centre in Rochester where we also host various community groups and other activities throughout the week.
Please visit our website for more information on who we are, what we're about and where to find us.
C4Kent

C4Kent is Christ's community on Earth-bringing to reality His plans and purpose in every sphere of human influence.We are a loving, thriving and audacious community founded on the power, glory and excellence of Christ. We are a relevant Church that provides answers to the challenges of this generation because we serve a God who knows the end from the beginning. We are a Church preparing the way for the Lord's return without trading our eternal reality for our present comfort.
More information can be found on our website: www.c4kent.org.uk

Emmaus Christian Centre
Clover Street, Chatham, ME4 4DTWalking Together with Jesus Walking The Way, living the life of Jesus today
Inn Christian Ministries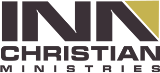 Based in Gillingham, was founded by Peter Marchand as a charitable trust in 1991 (Reg. No. 1009911). We seek to serve the body of Christ locally, nationally and internationally through fulfilling the three Go's of Jesus – "Go and preach the gospel…Go and teach them…Go and do the same…" i.e. evangelism, education and social care. In Medway we have co-ordinated March for Jesus (1993, 1994), Priestfield 2000 (Priestfield Stadium, May 2000), Global Day of Prayer (2005-2010), Medway 2012 More Than Gold (July 2012), amongst many other joint church initiatives, especially Prayer Watches. Our purpose is to work across the nations, denominations and generations. Since 1994 we have worked abroad by invitation with indigenous ministries in Ukraine, Spain, Portugal, Uganda, India, Ghana and Brazil. http://www.inn.org.uk/

Kings Church, Chatham and Gillingham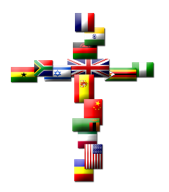 King's Church Medway is one church with two congregations meeting each Sunday at 10.30 am in both Chatham and Gillingham. Our congregations have an international flavour and there are many church activities taking place throughout the week, the details of which are all listed on our regularly updated websites.
CHATHAM CHURCH:
Kings Church Medway. New Road Avenue, Chatham. ME4 6BB
01634 847477, www.kingschurchmedway.org.uk, info@kingschurchmedway.org.uk
GILLINGHAM CHURCH:
King's Church Gillingham. 77 Skinner Street, Gillingham. ME7 1LD
01634 578700, www.kingschurchgillingham.org.uk, (…)
Kings Church links:

CARING HANDS: 15a 16 New Road Avenue, Chatham. ME4 6BA
01634 409 768, http://www.caringhandsuk.org.uk/, info@caringhandsuk.org.uk


MISSIONS: http://www.lighttheway.org.uk/, info@lighttheway.org.uk
KingsTreasure

KingsTreasure Church is a vibrant 'life-giving' church for all ages, cultures and backgrounds. Our mission includes helping you discover your worth and thereby impact in your world. Do join us for Worship Service 11am every Sunday, and 'School of the Spirit', 7:30pm every Friday. 'Kidz Klub' for children of all ages, holds, 1pm to 3pm, last Saturday, every month. Church meets at: The Scout Hut, 100a, Castlemaine Avenue, Gillingham, Kent, ME7 2QJ. Please visit our website http://www.kingstreasure.org.uk/, call 075-2396-5741, or email church@kingstreasure.org.uk for more details.
Medway House of Prayer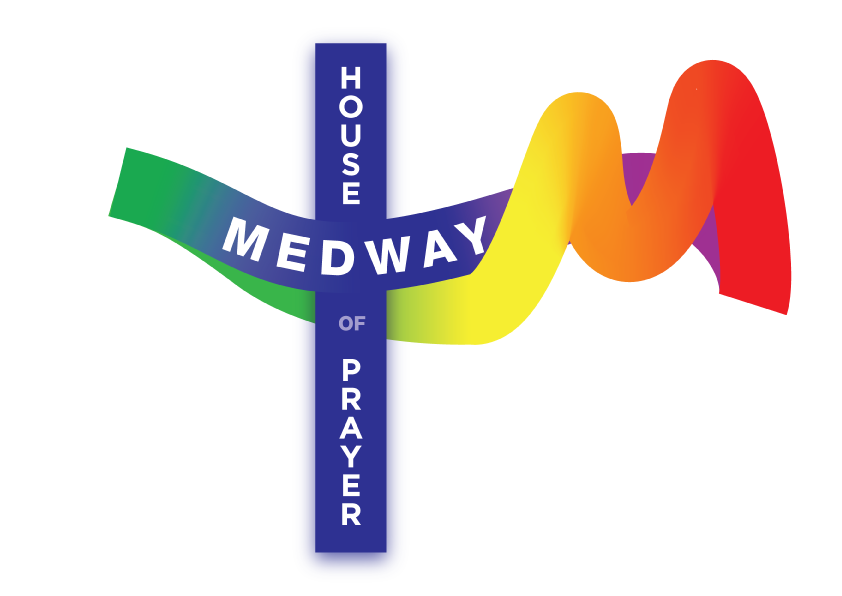 The Medway House of Prayer provides an opportunity for Christians around the Medway Towns to engage with each other in prayer.
Our aims are:
To see the atmosphere lightened with more of the presence of God through consistent prayer and worship.
To encourage and increase united prayer across the churches in Medway, particularly for our city, and different aspects of its life e.g. the Body of Christ, Government, Business, Education, Health, Arts, Family, Media, Law and for opening doors for the gospel.
To make prayer connections with those who live in the same area, work in the same office.
Email: admin@medwayhouseofprayer.org.uk
New Life Medway

New Life gathers on Sunday morning at Rainham School for Girls, Highfield Road in Gillingham, at 10:30 am. and in small groups across Medway during the week.
www.nlcc-medway.co.uk
Salvation Army, Gillingham

The Salvation Army has been serving the community in Gillingham for over 130 years. Our motto is: With heart to God and hand to man. We believe that our Lord Jesus Christ is offering salvation for the whole person. Our prayer is that, by His grace, we will share in God's mission in our world and in this community. http://www.gillinghamcorps.info/ 01634 851224 contact@gillinghamcorps.info
St Francis of Assisi, Strood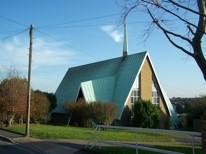 St Francis Church – known affectionately as 'The Church with the green roof' is an Anglican church situated in a mainly residential suburb of Strood.
We aim to be a Christian community, building bridges with local people through children's work, contacts with local schools and ministering to those who live and work in the area.
Our church fellowship meets at 10.30 am and uses Holy Communion (Common Worship) most weeks (except 2nd Sunday when we have 8 am Holy Communion (BCP) and 10.30 am All Age Worship.
Website: www.achurchnearyou.com/StFrancisStrood
St Mark's Church, Gillingham
Is a relaxed, all-age, evangelical Anglican church situated on the corner of the High Street and Canterbury Street. Services are every Sunday at 10.30am and 6.30pm as well as Wednesdays at 9.00am – the first Sunday morning of each month is a special service for all ages.
Various groups meet at different times and locations throughout the week, so whether you're adult, child, youth, family, student, international or learning disabled there's something for you! We'd love to meet you.
Contact us at St. Mark's Church Office, The Old Vicarage, Vicarage Road, Gillingham, ME7 5JA tel: 570489 email: admin@stmarkschurchgillingham.co.uk or look us up at http://www.stmarkschurchgillingham.co.uk/
St Peter with St Margaret, Rochester
http://www.parishofrochester.co.uk/
ROCK Church Kent
(aka The Word House Christian Ministries)
A vibrant multicultural church consisting of families from seventeen different nationalities that congregate every week, truly a coat of many colours! For more information about us, visit our website: www.rockchurchkent.net